Ad Spending's Trail Of Confusion
BEFORE 2008 "value banks" were virtually unknown in the Australian advertising industry.
But a mere five years later, metropolitan television networks were contributing more than $40 million in free or "value bank" airtime to one advertising buying group alone, according to sources close to two networks.
By 2013, many other media owners were also trading free ad space for a greater share of advertising spending from buying groups. These groups negotiate ad rates on behalf of their media agencies and the advertisers for whom those agencies buy TV airtime and other media space.
Global ad company WPP's GroupM first introduced the "value bank" concept to Australia in negotiations in 2008 for the 2009 year. While media agency insiders have long talked of the rebates and commissions historically demanded of media owners by some media agency groups, by most ­accounts, value bank inventory, which could be booked at the discretion of a group's member agencies like a paid campaign, rather than placed by the media owners as a bonus where it suited them, added a new layer of cost and complexity to the advertising media economy.
In television, where all the key players have long done upfront annual advertising deals with buying groups, The Australian has been told GroupM negotiations for 2009 included discussion of discounted base ad rates, bonus spots, a levy to be paid in inventory for any GroupM-produced programs the networks might run, and free value bank airtime.
"They came in and said, 'That (the value bank) is for us to allocate to clients as we see fit'," according to one industry executive, who asked not to be named. "If you didn't go along with it, you didn't get the share.
"Then other media negotiation groups started doing 'research' (that the media would pay for). It's honestly out of control."
Events in recent weeks have shone a spotlight on advertising buying groups, their member media agencies, how they make money and what their clients — the advertisers — need to do to ensure they're getting good media advice and value for money.
GroupM is by no means the only agency buying group that has value bank or research deals in place as a way of deriving additional value from their annual negotiations, and sources have confirmed similar deals have spread to outdoor, radio, magazines and digital media.
But the value banks and research deals these groups can demand because of the collective buying power of their member agencies' advertising clients — and whether those advertisers are getting any of it returned to them — along with opaque digital media buying practices, are emerging in Australia as two areas of concern to advertisers seeking transparency in their media buying, says specialist global media auditing company FirmDecisions.
"Annual volume bonuses are now (in our view), the biggest issue for clients, and they have been seeping into the Australian market (where they are referred to as value banks) for some time," FirmDecisions chief executive Stephen Broderick said. "AVBs are the direct result of a combination of downward pressure on agency fees, and an increasingly competitive landscape in which more and more client pitching is forcing agencies to overpromise in order to win business.
"They are essentially kickbacks in all but name offered by the media vendors for increased ­volume of spend and, over the last few years, they have become ­central to delivering agencies' (profit) margins."
Three weeks ago the issue of media agency compliance was thrown into sharp relief when GroupM, which is the biggest buyer of ad space in Australia, revealed it had commissioned Ernst & Young to conduct a financial audit, unprecedented in scope, across the group and its four constituent media buying agencies.
It did so after irregularities were uncovered on the accounts of Foxtel, KFC and Insurance Australia Group: three of the biggest advertisers in the country, and all clients of GroupM's flagship agency, Mediacom. They were first brought to light when Foxtel decided to audit the performance of its TV media buying by checking against OzTAM ratings figures the size of the audiences Mediacom staff claimed to have achieved.
Senior staff at the agency realised the figures did not match. Other irregularities emerged, including that Foxtel appeared to have been charged for free bonus or "value bank" advertising. Less than two weeks ago, Foxtel fired Mediacom and moved its $65m account to Mindshare.
Foxtel's marketing chief, Ed Smith, says he accepts media agencies do deals with some media companies to get good rates, but he wants to be "in the tent" when those deals are done so he is aware of the factors that ­influence the agency's advice.
"We work in a fairly high-trust way (with our agencies)," Smith says. "But it's important you have checks and balances in place ­because if any individual or company breaches that trust it will be identified."
GroupM says the compliance issues were limited to a small team of staff working on three clients at one agency, and it will not comment further until the results of the audit are known, but other ­clients have expressed concern over the matter.
The cost to companies of not getting compliance issues in marketing expenditure under control can be significant. Marketing is typically one of the biggest costs for business, with most companies spending more than 10 per cent of their total revenue on it, according to a 2014 Gartner study, and much more in some industries.
Of that, the budget spent on ­advertising in TV, print, outdoor, radio and increasingly, digital media — a practice typically ­conducted by media agencies on behalf of the advertisers — takes the lion's share, worth tens of ­millions of dollars in many cases.
Media agencies are appointed to buy space on behalf of advertisers because of their expertise in knowing the most efficient ways to reach target audiences and their ability to negotiate good ad rates.
They are typically given a brief by the client, respond with a ­proposed media plan, and once it's approved, buy the media. They bill the advertiser for the cost of that media, and media proprietors later bill the media agency for the advertising that ran. When the campaign is complete, the agency provides a report to the advertiser on how it performed.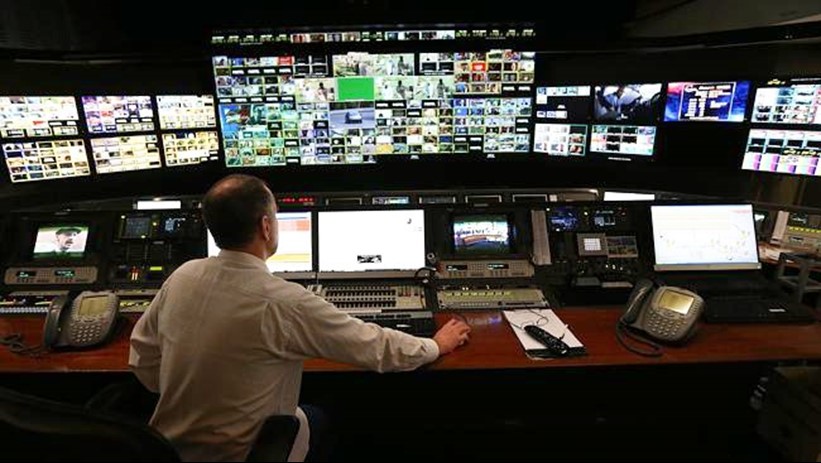 Media agencies are said to often self-report on how well they have performed. Picture: Rohan KellySource: News Corp Australia

Much of this system runs on trust, with media agencies often self-reporting on how well they have performed, according to a former agency director.
"I know of one client whose media agency was telling them their (digital media activity) had generated (twice) the sales it had been generating," he says.
"New management came in, checked it and got rid of them. Ten or 20 per cent of the market is audited. The rest is not. Even for those that are audited, the auditor relies on the agency to supply them with that information."
FirmDecisions' regional chief David Brocklehurst says compliance starts and ends with the master services agreement, or contract, which needs to be up-to-date and cover issues such as media credits, which arise when media firms, for a variety of ­reasons, don't bill agencies for the full cost of a campaign; allocation of value banks; global rebate deals; digital media services such as ­­ad-serving; and the impact of contracts added to the main contract, such as opt-in agreements with media agencies' digital media ­programmatic trading desks.
Brocklehurst concedes value banks are a contested area: if no one but the agency buying group knows how big the value bank is across all media, it's difficult to ­ensure clients are getting their fair share of it. Contracts with trading desks, which can buy large amounts of targeted online advertising in an automated way — which may ­include a large mark-up — are also less than transparent, Brocklehurst says.
"(These trading desks) require the clients sign off on a non-audit clause," he says. "It is part of the deal. You take the agency's word that they have added value (for the technology and targeting they provide). They won't be telling you what the cost of purchasing the media has been."
According to the World Federation of Advertisers, 10 per cent of total global digital media investment is now going through programmatic channels — a figure that has doubled in the past year.
The WFA recommends advertisers "take greater contractual control of the technology stack they chose to use, and should consider direct contracts at every step of the chain in order to limit arbitrage and wasted commissions".
The Australian sought comment from a number of advertising negotiation groups and media agency representatives, but none would comment for this story.
The Media Federation of Australia, which represents media agencies, and the Australian Association of National Advertisers, both pointed to the joint Media Forum Group they have formed to address issues such as remuneration of media agencies, and the AANA said it offered its members guidelines on addressing remuneration and compliance.


Lara Sinclair, Online Media Editor at The Australian @larasinclair
The above article first appeared in The Australian 29/12/2014